Legislative Outcomes
Review the results of important legislation and the impact of our united advocacy efforts.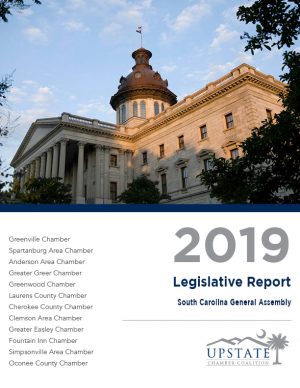 As the 2019 legislative session began, the Upstate Chamber Coalition set out an ambitious policy agenda, and we knew it might take several years to achieve. Instead, many of our major priorities moved during the first year of the session, and we're looking to build on those successes in 2020. These policies will allow businesses of all sizes to continue to expand and power our region's booming economy for years to come.
We're proud to say that our top priority — higher teacher pay — is now law.
Thank you for your advocacy! Read more about what we achieved below.
Report Archive: 2012-2018