Legislative Outcomes
Review the results of important legislation and the impact of our united advocacy efforts.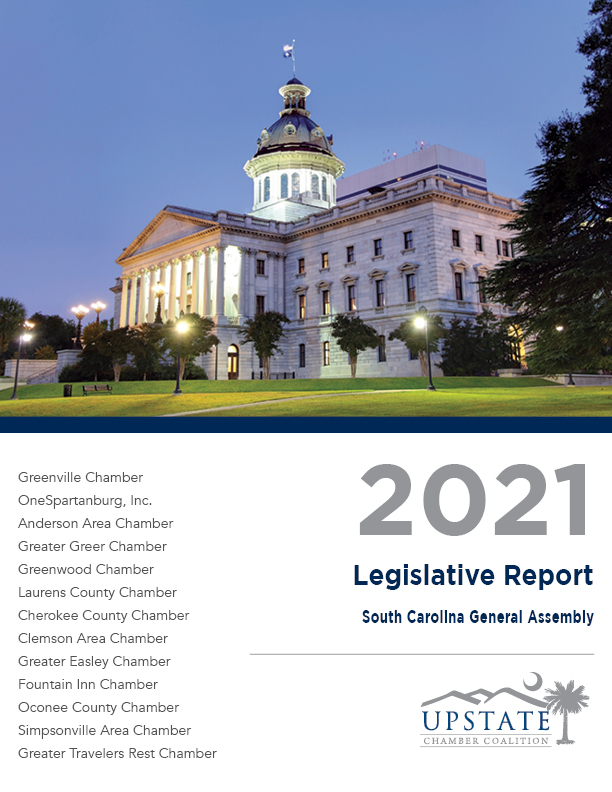 Our state's political watchers weren't expecting much to be accomplished in 2021 when predictions were ventured last fall. COVID-19 was unchecked, a number of hot-button social issues were on the agenda, the Santee Cooper situation was still unresolved, the state budget was unknown, and redistricting was on the horizon.
So, we were pleasantly surprised when a number of major priorities moved quickly in 2021. While the social issues did take center stage in the media, the General Assembly quickly passed needed COVID liability protections that will shield businesses who are trying to do the right thing by following state and federal health guidelines as we continue to fully re-open our economy.
Thank you for your advocacy! Read more about what we achieved — and find out how your legislators voted — in our 2021 Legislative Report.
Report Archive: 2012-2019