The election of a new president brings a new administration, with thousands of posts needing to be filled quickly by the incoming president. (Though it took the new administration quite some time).
South Carolina has the unique position of being an early primary state, and as the first primary in the south, many South Carolinians are called on to serve in new administrations (there were similar dominoes in 2000 and 2008). The election of President Trump set off a string of dominoes here in South Carolina, which appears to have finished. Here's a look at the shuffling of elected officials and appointments as a result of the Trump Presidency thus far:
Ambassador Nikki Haley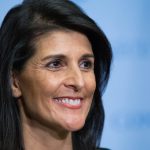 Former Gov. Nikki Haley was whisked up to New York to begin meeting with then President elect Trump soon after the November election. While it was rumored Haley was considered for several positions including Secretary of State and Secretary of Commerce, she was appointed U.S. Ambassador to the United Nations and confirmed in February 2017. Since then she's been a regular on news talk shows, as she's played a very public role in the new administration's diplomacy.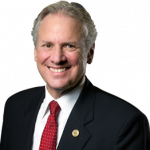 Governor Henry McMaster
Minutes after Haley's confirmation, former Lt. Governor Henry McMaster was sworn in as Governor. McMaster was an early supporter of Trump in the primaries, and was one of the very first state officials to support the then candidate, in a state that is a high priority for Republican candidates. Trump ended up winning the South Carolina primary with 32% of the vote. McMaster has had his eye on the Governor's mansion for quite some time; not many would have predicted that a Trump Presidency would be what got him there. McMaster will run for election in 2018. He's drawn two announced challengers thus far: former Director of DHEC Catherine Templeton and former Lt. Governor Yancey McGill.  McMaster and Templeton have both posted impressive fundraising numbers, with McGill's number lagging, and more candidates looking to jump in the race.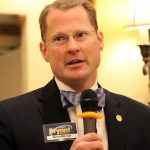 Lt. Gov. Kevin Bryant
The next domino to fall was Anderson Senator Kevin Bryant who resigned his Senate seat to ascend to Lt. Governor. This is where the S.C. Senate got creative with the constitution, which says that in the absence of a Lt. Governor the President Pro Tempore would become Lt. Governor. However, longtime President  Pro Tempore and Finance Chairman Hugh Leatherman had no intention of becoming Lt. Governor, a role far less influential than Pro Tempore or Chairman. As a result, Leatherman resigned as President Pro Tem, Bryant ran for Pro Tem, ascended to Lt. Governor, and Leatherman ran and was elected President Pro Tempore again. Got all that?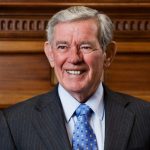 Senator Hugh Leatherman
This is Senator Hugh Leatherman, who artfully avoided all the falling dominoes. He remains President Pro Tempore of the Senate, which is the most powerful position in our state government.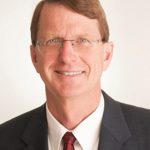 Senator Richard Cash
Powdersville businessman Richard Cash won the Senate District 3 seat vacated by Bryant in a crowded GOP field. He won the runoff over Pendleton Mayor Carol Burdette, who ran for the seat against Bryant in 2016. Cash was sworn-in just before the end of session so he only took a handful of votes this year.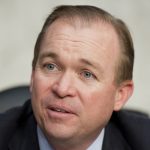 Director Mick Mulvaney
The former Congressman for South Carolina's 5th district, Mick Mulvaney rode the 2010 TEA Party wave into Congress. He was tapped to be President Trump's Director of the Office of Management and Budget. As a member of Congress Mulvaney was a budget hawk and continuously advocated for conservative principles to make government smaller and more efficient. Mulvaney joined the Trump administration and with a heavy responsibility of reducing the federal deficit and reigning in government spending.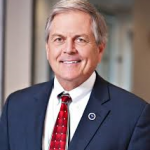 Congressman Ralph Norman
In the seat vacated by Mulvaney, former South Carolina legislator Ralph Norman won a crowded GOP primary against a former GOP party chair, the S.C. House Speaker Pro Tempore, and a gaggle of other candidates. He narrowly defeated the Democratic nominee Archie Parnell with 51% of the vote (who tried to come off Frank Underwood-esque), an even closer election than the Georgia District 6 special election, which received much more national attention. Norman, also fiscally and socially conservative, will likely serve the district similar to Mulvaney.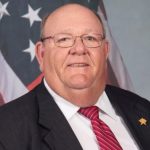 Rep. Bruce Bryant
Former York County Sheriff Bruce Bryant was elected in May to fill the vacant South Carolina House seat left by Ralph Norman. Bryant, 62, is a resident of the Lake Wylie community. The District covers Lake Wylie, Tega Cay, and parts of Rock Hill and Fort Mill.
While the dominoes have settled for now, there may be more to come as President Trump is likely to make shakeups to his administration through his tenure. Several prominent South Carolinians are apparently on a short list to become the state's U.S. Attorney. More dominoes could fall in the coming months.