Legislative Outcomes
Review the results of important legislation and the impact of our united advocacy efforts.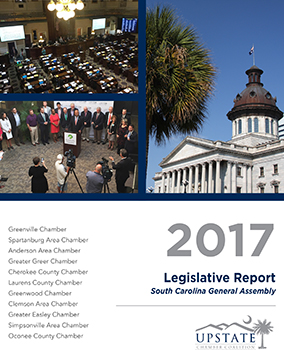 When the Upstate Business Community committed to our 2017 legislative agenda, we wrote an ambitious agenda that would drive our region into the future: Better roads. An expanded workforce. Support for fast-growing, innovative companies. Fixing our broken public pension system.
The General Assembly adjourned on May 11 and the business community saw one of the strongest pro-business sessions in recent memory.
Find out how your legislators voted on these pro-business successes in this report.
Previous Legislative Reports