Upstate Chamber Coalition Events
Our events get you up close and personal with elected officials, give you input into our agenda, provide deep dives into the business community's issues, and excursions to our state's and nation's capital.

Toast 'N Topics – Upstate Chamber Coalition
When: Thursday, December 07, 2017 | 7:30 am – 9:00 am
Where: Tucker's Restaurant | 3501 Clemson Boulevard Anderson, SC 29621
What: Come hear from the Anderson Delegation on the 2018 Legislative Agenda.
To RSVP, you can register here!

Annual Legislative Breakfast
When: Friday, December 08, 2017 | 7:30 am – 9:30 am
Where: Hyatt Regency Greenville | 220 N Main Street Greenville, SC 29601
What: Join us December 8th at the Hyatt Regency for our Annual Legislative Breakfast. This is the Greenville Chamber's flagship legislative event, designed to connect our Investors with their Statehouse elected officials and to discuss upcoming issues for the 2018 legislative session.
The Chamber will also unveil its 2018 Legislative Agenda, our roadmap for advocating for business at the Statehouse.
To RSVP, you can register here!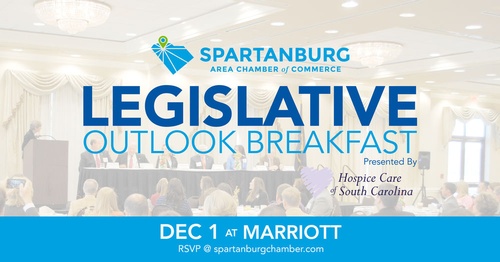 Legislative Outlook Breakfast – Upstate Chamber Coalition
When: December 1, 2017 | 8:00 am – 9:30 am
Where: Spartanburg Marriott |299 N Church St Spartanburg, SC 29306
What: Join us as we take a look ahead to 2018 and hear first-hand from our state delegation on the issues that will matter most to Upstate businesses.
This annual panel discussion gives Chamber members an opportunity to hear first-hand the issues that will be brought before the General Assembly in the upcoming legislative session. There will also be an opportunity to ask questions and have your voice be heard by the decision makers that represent the interests of the business community.
To RSVP, you can register here!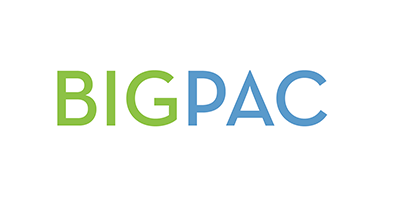 BIGPAC 2018 Kickoff
When: January 8, 2018
Help BIGPAC kick off the 2018 Legislative Session with a special reception featuring the Greenville Legislative Delegation.
In the 2016 cycle, BIGPAC gave to 24 pro-business candidates across Greenville and the Upstate, with an 87% election rate. By giving to BIGPAC and attending our events, you're helping to elect pro-business candidates that are working to make Greenville the best place to do business.
Our 2018 Legislative Kickoff is a great event to meet with members of the delegation over delicious food and drinks. Come be a part of Business and Industry in Greenville!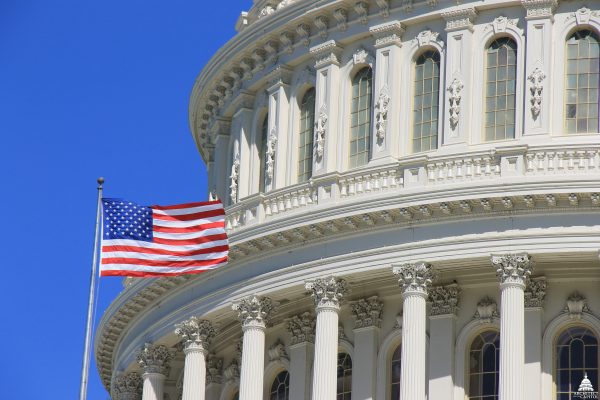 National Issues Forum – Upstate Chamber Coalition
When: September 5-7, 2018
Where: Washington, DC
Join business leaders from across the Upstate for three days of policy work and lobbying on Capitol Hill. Get up close with top elected officials, staff, and DC personalities as we push the issues that will move the Upstate forward.
Registration opens in February at www.upstatechamber.org.
UCC Advocacy Day at the Statehouse
When: February 28, 2018 | 9:00 am – 9:00 pm
Where: South Carolina Statehouse | 1100 Gervais Street Columbia, SC 29201
What: Join us for our fourth annual UCC Advocacy Day at the Statehouse, as we advocate for items on our 2018 Legislative Agenda, and thank our pro-business, Upstate legislators.
The Upstate Chamber Coalition speaks for the Upstate business community with a strong, unified voice. Our mission is to make the Upstate the absolute best place to do business in the world.
UCC Advocacy Day is your opportunity to help us accomplish this mission.
Charter-bus transportation from the Greenville Chamber to and from the Statehouse will be provided and is open to all coalition chamber members.
Pricing:
$50 with Charter bus transportation
$25 without transportation provided
Come join us and ensure the voice of business is heard at the Statehouse!